ChatGPT for your website.
Add ChatGPT AI chatbot to your website in 2 simple steps. No coding. First 10 msgs free.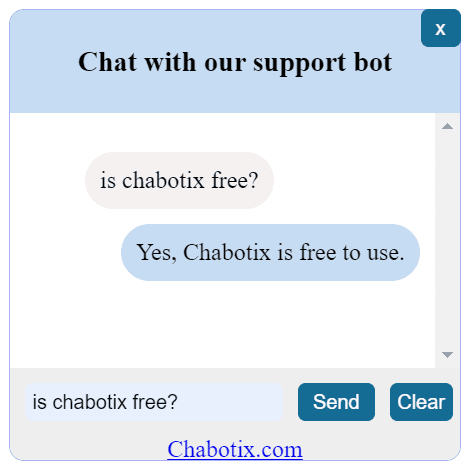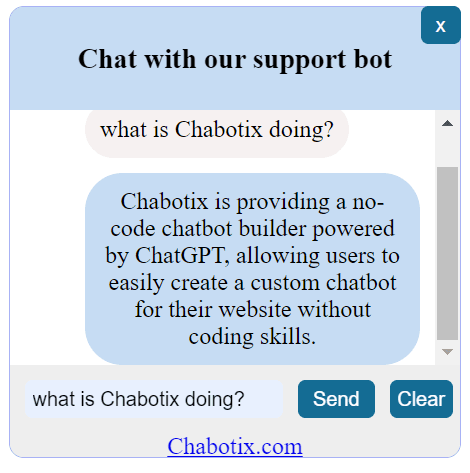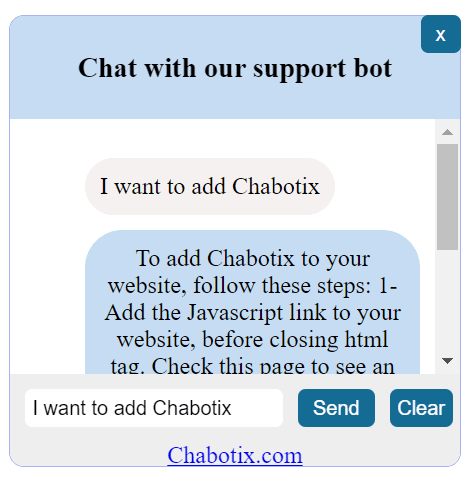 Add ChatGPT to your website
Natural language questions, no flowcharts or coding to design your chatbot, powered by ChatGPT
2 steps to your chatbot
Upload your document. Chabotix will automatically generate JS-CSS links so you can add them to any of your websites.
Performance first
Built on native JS and CSS, hosted on CDN and works directly with ChatGPT APIs.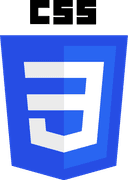 Ready to use Javascript + CSS
Chabotix comes with a custom Javascript and CSS which you can add to any website, easily.
Answers questions
Recommends products
Uses ChatGPT
Fast
No-Coding
No flow charts
Features
You can create a chatbot for your website in minutes. Upload your file now.